Mobile Shelving
Mobile shelving is based on static shelving, cantilever or pallet racking. Mounted on light or heavy duties carriages which can be moved in parallel direction to mobile racking, the system only requires one aisle to provide access to all items on stock. Depending on the system, storage capacity increases between 100% and 180% and space occupancy is reduced by 50%, respectively.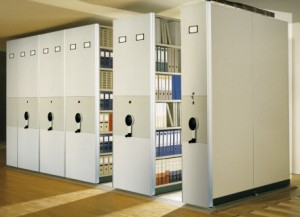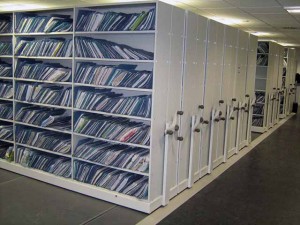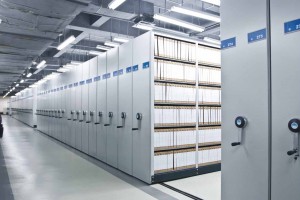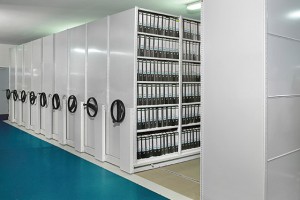 Advantages of the system:
- Economic storage.
- Increased space utilisation ratio.
- Higher storage capacity.
- Improved general overview.
- Less costs spent on floor space as compared to  conventional racking.
- Effortless manual manoeuring of mobile carriages (hand-pushed or crank operated).
- Electrical operation for load capacities as of 5000 kg/mobile carriage (as stipulated by accident prevention regulation).