Light Shelving
Lightweight shelves are a versatile shelving system that does not use screws and is easy to assemble while targeting dozens of peer-to-peer resistance teams. It accepts galvanized grills for bleeding as well as melamine shelf when selecting the customer. It is specially crafted in such a way that it accepts the solution of the wooden floor or sheet whenever the customer desires. Columns and beams are exactly the same. So we can do any kind of construction from simple stairs to apartments. The high load resistance and innovative design make the system ideal for small batteries. The system is self-supporting and increases its stability as it increases the load. The system is ideal for the storage of light and intermediate loads carried by hand. Shelves are screwless and height adjustable for cartons, boxes, etc. As well as small warehouses for materials and products that vary in volume and loading.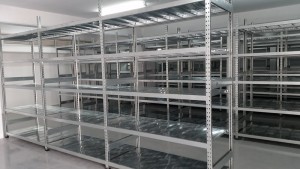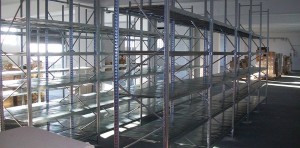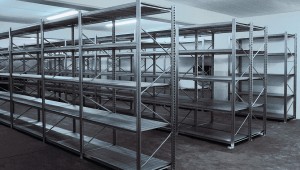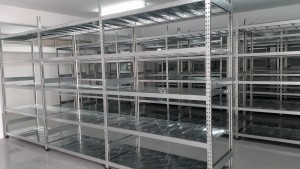 Characteristics:
- It adapts to most storage needs.
- It can be easily modified and combined with other storage systems (eg Picking).
- Ability to manage a very wide range of codes.
- Quick stock management.