Hanging Garments.
A newly developed feeding station provides for the automatic loading of the sorter hooks in mixed operation. This means that garments, on steel or plastic hangers, can be fed into the sorter and sorted randomly. A broad range of coat hangers of different shapes and diameters is put onto the sorter hooks via a trolleyless conveyor and a separator. A sorting output of around 10,000 items per hour is achieved; thanks to the opening mechanism of the sorter hooks, the outlet slide bars can be arranged in a compact manner to the left and to the right.

 The high-performance sorter is mainly applied where high output rates need to be achieved; the preceeding order picking procedure in the warehouse can be effected both manually or automatically. The transport of the garments to the sorter is carried out either with trolleys, or by trolleyless conveyor technology. With the new feeding station, many users benefit from the fact that plastic hangers do not need to be rehung onto adapter hooks (so-called »mother hooks«) anymore.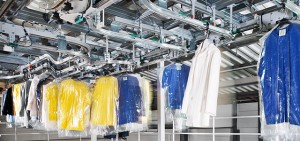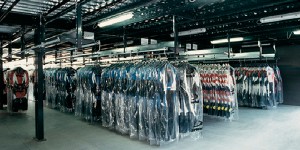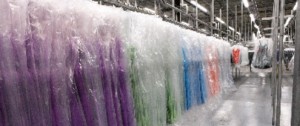 Benefits of hanging garments:
- Use of a stable, self-supporting system, mounted at several points.
- Minimal risk of damage by the use of high quality components.
- Insurance is included for damage in transit caused by our equipment.