Mobile Racks
The mobile rack pallet system is a pallet roof system with wheels. Each shelf in the pallet support block is mounted on a mobile powered carriage. Wagons move along the bars embedded on the floor. The system is directly controlled using functional elements on the shelf itself or using a convenient remote control system. It is also perfectly possible to integrate the entire system, including controls, into the existing warehouse management system. The use of mobile shelving systems reduces the need for expensive floor space. Thanks to the mobility of the shelves, only one runway must be open for selection at any time, the rest of the space is filled as efficiently as possible with running. Each of the individual pallet racks can be moved, allowing access to all pallets at any time. Instead of a spacious corridor wide enough for truck traffic, it is also possible to open several shorter corridors. A mobile pallet rack system can be integrated directly into a newly built warehouse or placed in an existing one. Mobile Racks system is using only one runway access for all products are in stock. Depending on the system, the storage capacity increased from 100% – 180% respectively, occupying the floor space is reduced by 50%.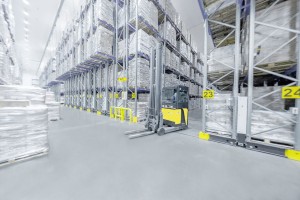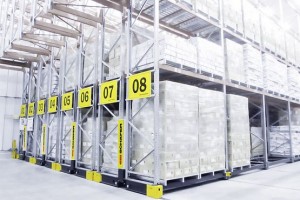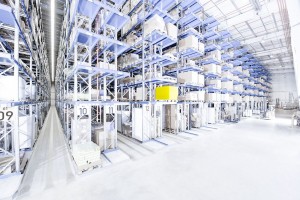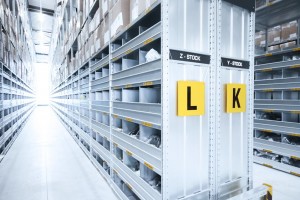 Advantages of the system:
- Economical storage per pallet location.
- Increase utilization of warehouse space.
- Higher storage capacity.
- Ideal for a large number of product codes (SKU).
- Less investment in floor space compared to conventional storage.