Panel Shelving
Our company has a great range of panel shelving suited to a wide range of applications, such as archive shelving. These versatile shelving systems are available in a number of sizes to easily meet your requirements. The Panel Shelving provides our clients with strong, durable panel shelving systems. Each one of our shelves undergoes rigorous quality control measures to ensure continued performance. Our panel shelving systems are made to withstand most earthquakes, protecting your assets and your inventory from damage. Our panel archive shelving is designed to maximise your storage capacity. It is a light and medium capacity storage shelving style that is best used in offices, workshops and garages. Panel archive storage shelving is versatile and easy to use. Our selections have a clean design that lend themselves well to a wide range of applications. Each shelf can carry as much as 100kg, it is safe and durable.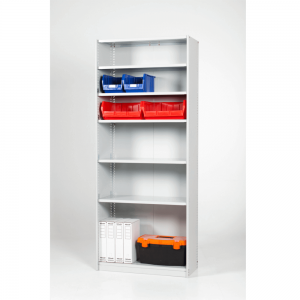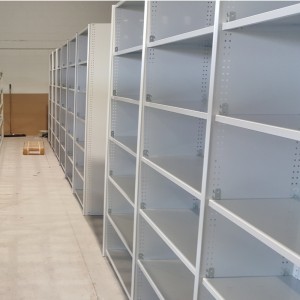 Panel Shelving is ideal for:
- Light to medium weight storage.
- Used in offices and warehouses.
- Filing.
- Workshops.
- Garages.
- Archive Storage.