Folding and Collapsible Pallet Boxes.
The brilliantly-designed collapsible pallet boxes from ERG promise the sturdiness of a normal plastic pallet box but with the added flexibility of collapsible sides. The folding plastic pallet box design allows the sides to drop down to ensure easy access to the contents within. The collapsible pallet boxes are suitable for many different industries that transfer or ship products that need to be unloaded quickly, such as retail or food industries. On a return journey, the ERG folding plastic pallet boxes have a significant impact on reducing the transportation costs due to their collapsible sides and ability to store many pallets together.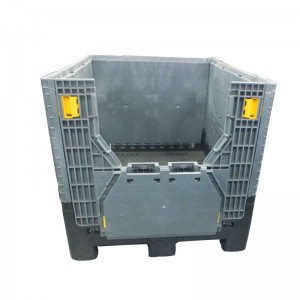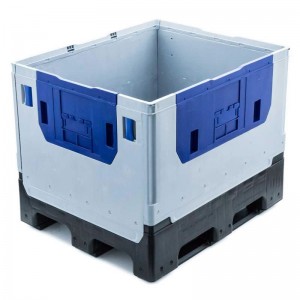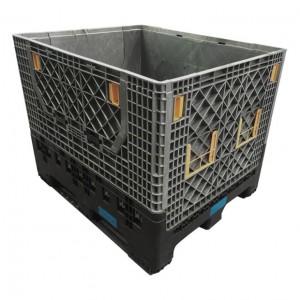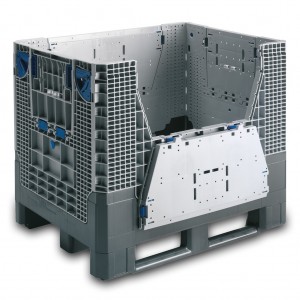 Advantages:
- Storage Space.
- Packing and Shipping Costs.
- Reuse.
- Transportability.
- Product Security.