Heavy Duty Cantilever
Cantilevers are the most modern, efficient and economical solution to storage problems in warehouse with a high or low turnover of lengthy and heavy products, such as pipes, bars, section bars, sheet metal, wire rod, timber and hardboard. The clear frontal access allows you to stack bulky objects easily even at different heights.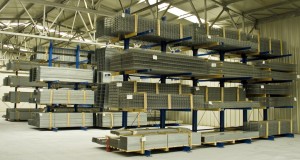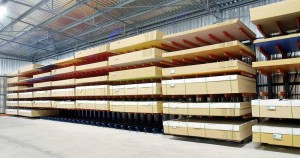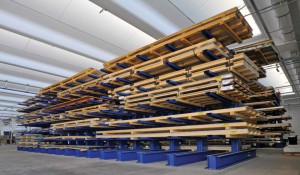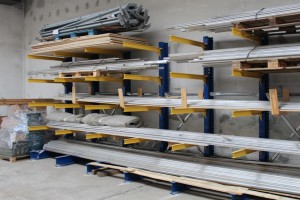 The Heavy Duty Cantilever offers the following features and benefits as standard:
- Totally bespoke system according to user requirements.
- Columns, bases and horizontal arms – creating a complete structure.
- Ideal for safe and efficient storage of long or large goods.
- Maximizes horizontal space.
- Adjustable length and spacing between profiles.
- Can also be installed on a MOVO heavy duty mobile trolley.
- Efficient design with latest software, and compliant with IPE European standards, set by FEM and EN.