Mezzanine
Storage system for medium volume, manually handled items (packages etc.). The system offers fully adjustable height levels to ensure optimum use of the warehouse volume. The shelves are available in galvanized steel, chipboard or melamine. The mezzanine system is highly stable, flexible and available in a number of variants. This means it integrates well into many different warehouse designs. Columns and joists form a rigid base structure which does not require cross bracing, permitting access from all sides. Mezzanine platforms can be adjusted at any required height. We work together with you to plan your mezzanine and adjust its construction and equipment to precisely meet your specific requirements. Mezzanine are an ideal way to add extra space to a storage area without much money spent on building or moving to a large building.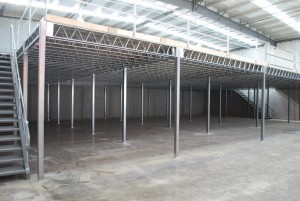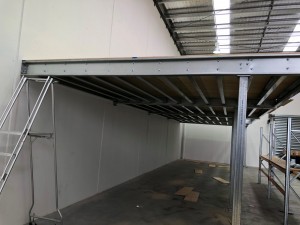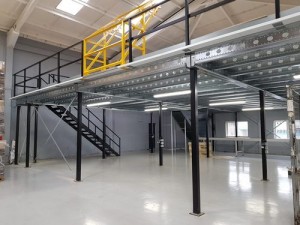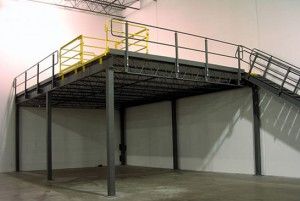 Characteristics:
- Good use of space and especially its available height warehouse.
- The mezzanines are independent and are not connected to the walls or beams of the building.
- Dense storage of small and medium products.
- Simultaneous order – selection at different levels – reduction.
- Completion time for orders.