Metal Lockers
ERG metal lockers embrace a new concept in compact, aesthetic design that can suit any type of environment: dressing rooms, offices, schools, etc. Frames integrated into the side panels, exclusive connection systems, two options (with or without feet)… each of these elements has been carefully designed to provide high rigidity, moreover, the lockers are built using high-quality cold-rolled steel, specially treated to ensure durability and resistance. Provide your workers with secure lockers that will help them relax and focus on the job at hand, minimizing possible theft problems.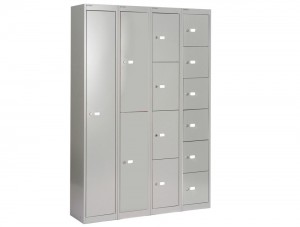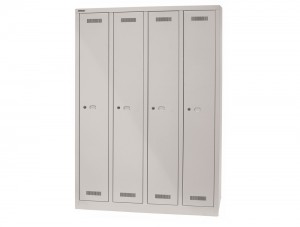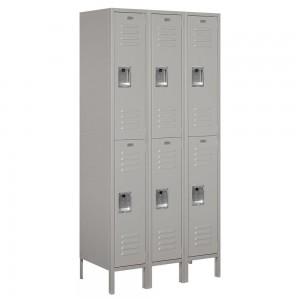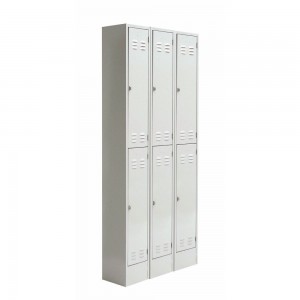 Locker Types:
- Single Tier Lockers.
- Double tier Lockers.
- Triple Tier Lockers.
- Duplex Lockers.
- Box Lockers.
Advantages:
- New compact and attractive design.
- Extremely easy to assemble – no need for nuts and bolts.
- A modular system that allows for multiple combinations.