Errex Shelving kit
ERREX® kit: high load capacity, galvanized steel shelves. Developed from the ERREX® industrial series, the ERREX® kit is available with 30 or 40 cm depth racks and a carrying capacity of 100 and 140 kg / shelf respectively (evenly distributed load). With its solid structure and stylish design, the ERREX® kit is suitable for industrial and commercial use and is packed with assembly instructions. Errex is an exclusive shelf system without screws, flexible and very powerful. The shelves are made of panels and support profiles designed to reach satisfactory loads. A huge number of configurations are feasible, according to the order and available accessories. Assembly is simple and quick because it is screwless and no special tools are required. Suitable for many different control units, for industrial environments, office and home use.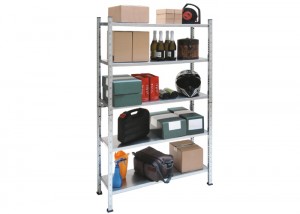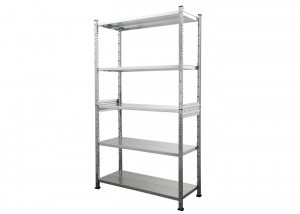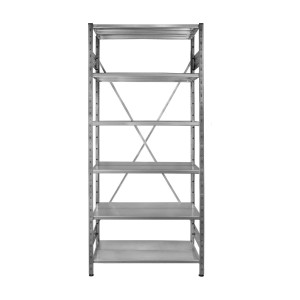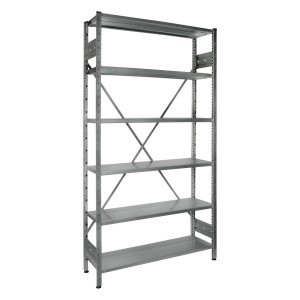 Frames:
- Seating width 35.5 mm.
- Height 2 to 5 meters.
- Depth from 200 to 800 mm.
- Load up to 3,600 kg.
Shelves:
- Length from 550 to 1,300 mm.
- Tiles of depths of 100, 200, 300 mm, many different configurations are possible. up to 800 mm and load up to 500 kg.
Accessory:
- Wall and back plate panels for closing.
- Dividers, hangers, drawings, doors and more.