Telescopic Crane
A Telescopic Crane combines the advantages of usual crane and a clark in one body. As a result, it works as the best solution for a safe and fast combination of storage, service and production. Moreover, if the benefits of the vario speed function are considered, it can be said that it's a revolutionary solution.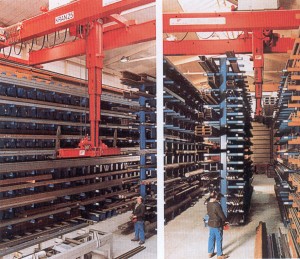 Benefits:
- Full Power : Driving and telescoping under load.
- Lifting capacity from 8 t to 120 t .
- Simple and robust design – long lifetime.
- Low transportation costs with shortest rigging time possible.
- Suitable for very difficult ground conditions.
- Compact design and dimensions.
- Available as crawler-, mobile-, or truck mounted crane.