Live Storage
Pallet Live Storage systems play a key role in the rapid flow process. Apart from the very good use of the space they provide, they offer many financial benefits, since they are based on the FIFO method. The increase in efficiency compared to conventional storage can be up to 80%. Order – picking system, which handles the products in all the loading and unloading zones of the warehouse, as opposed to conventional picking systems where a concentration zone is used. Operations time is reduced because loading and picking moving are more rational and do not cross each others. Productivity improves a lot. Loading time decreases a lot, items are grouped together and ready for picking any time. Loading and picking are normally done by forklifts, but it is possible combine the system with stacker cranes or laser guided vehicles.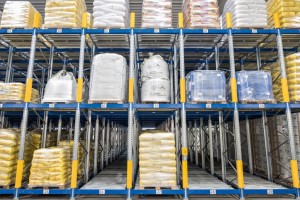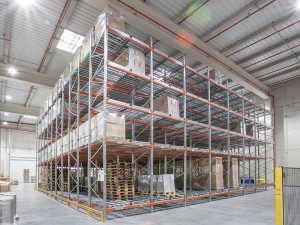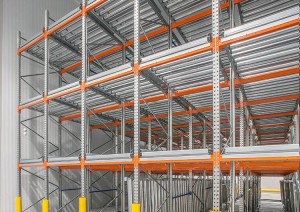 Advantages of the system:
- Save with the FIFO method.
- Roller guide channels for pallet handling by gravity.
- Immediate order preparation.
- Suitable for handling large quantities of uniform merchandise.
- Easy control of production batches.
- Significant reduction in handling times.
- Increased productivity due to separate loading and sorting zones.
- Space saving up to 40%.