Drive In
Save multiple pallets in depth. Allows maximum use of floor space and available storage space. Ideal solution when the product handling frequency is low. One of the common use is for seasonable goods storage. Depth pallet storage allows space increase, only few aisles are necessary. Goods are stored following the LIFO (Last-In, First-Out) mode. Although also the mode FIFO (First-In, First-Out) could be implemented. Drive in drive allows storage of various dimensions on pallets. This option ensures optimal use of floor space and storage volume. This solution is ideal if the stock exchange rate is low, which favors employment as a seasonal shop. The Drive-In racking systems are the ideal solution for high-density and medium-long term storage of homogeneous materials in a large number of pallets per item.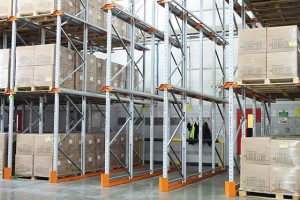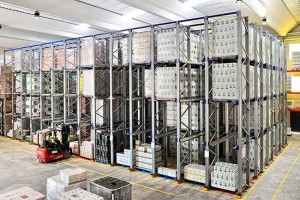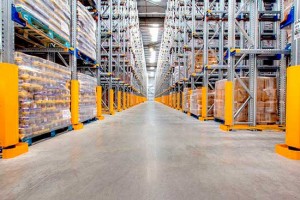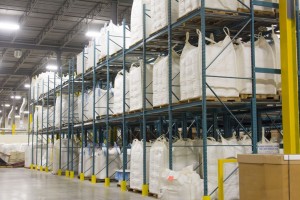 Advantages of the system:
- Efficient compact storage.
- Optimum surface area.
- Use large volume, same code per channel.
- Secure storage of fragile materials and pallet with non-compact load.
- The operator controls the semi-automatic pallet conveyors, along with the manual handling of the pallets.
- Ideal for storing homogeneous products without storage depth restrictions.
- Ideal for cooling / freezing chambers.