Stack and Nest Containers.
ERG's stack and nest containers are ideal for use in general manufacturing, distribution and food processing applications. Our stack and nest containers are designed to meet the highest industry standards.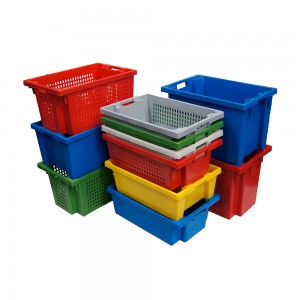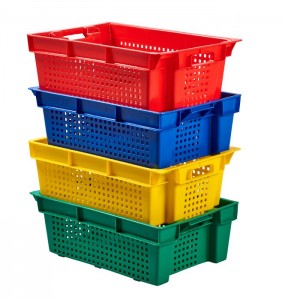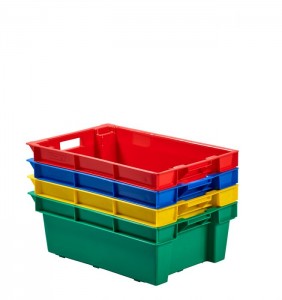 Features and Benefits:
- Extra reinforcing ribs on the underside of the corner and flange prevent breakage from heavy loads or mishandling.
- Smooth, finished edges of totes are safer to handle – no sharp edges or splinters.
- Ergonomic handles for easy lifting.
- Easy-to-clean interiors.
- Constructed of FDA compliant materials.
- Compatible with automated systems.
- Use with temperatures of very low to high.
- Customization and identification options available.
- Backed by a one-year limited warranty.
- 100% recyclable.